Raspberry frangipane tart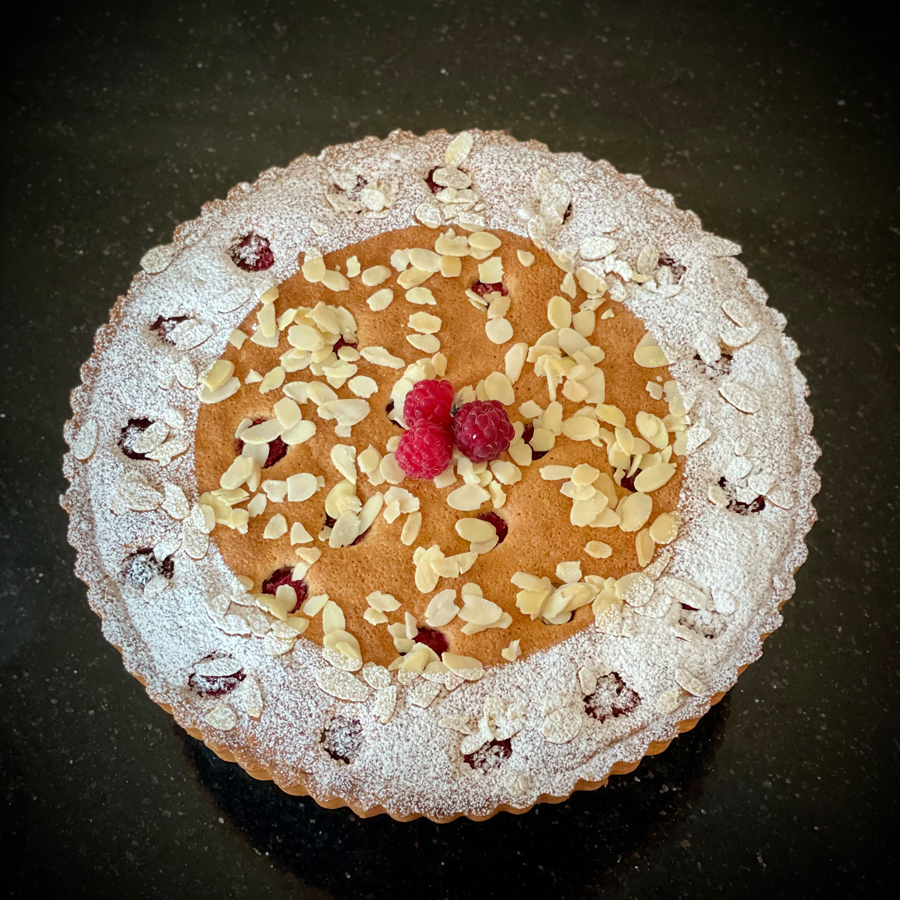 I could easily say that raspberries are my all-time favorite fruit. Their smell and taste remind me of my childhood, spent at my grandmother's. She had many raspberries in her yard, so I could never get enough when they were in season.
Now that I am older, I eat them fresh, combining them in some desserts. One of those is the French raspberry frangipane.
Ingredients:
Pate sucree (full recipe here)

170 gr softened butter

170 gr powdered sugar

170 gr ground almonds or almond flour

25 gr all-purpose flour

3 eggs 

1 cup / 250 gr fresh raspberries

1 tsp vanilla extract
Instructions:
Start by preparing the pate sucree (full recipe here).  I used a tart pan size 28. 
Meanwhile, using an electric or stand mixer,  mix the butter and sugar well until well incorporated. Next, add the eggs, one at a time, the almond flour, and the all-purpose flour and continue mixing until the mixture is smooth and creamy. 
Spread the frangipane over the prebaked pate sucree and place the fresh raspberries on top, slightly pressing them down. 
Bake in a preheated convection oven at 180 – for approximately 40 minutes.
Let it cool completely before serving.