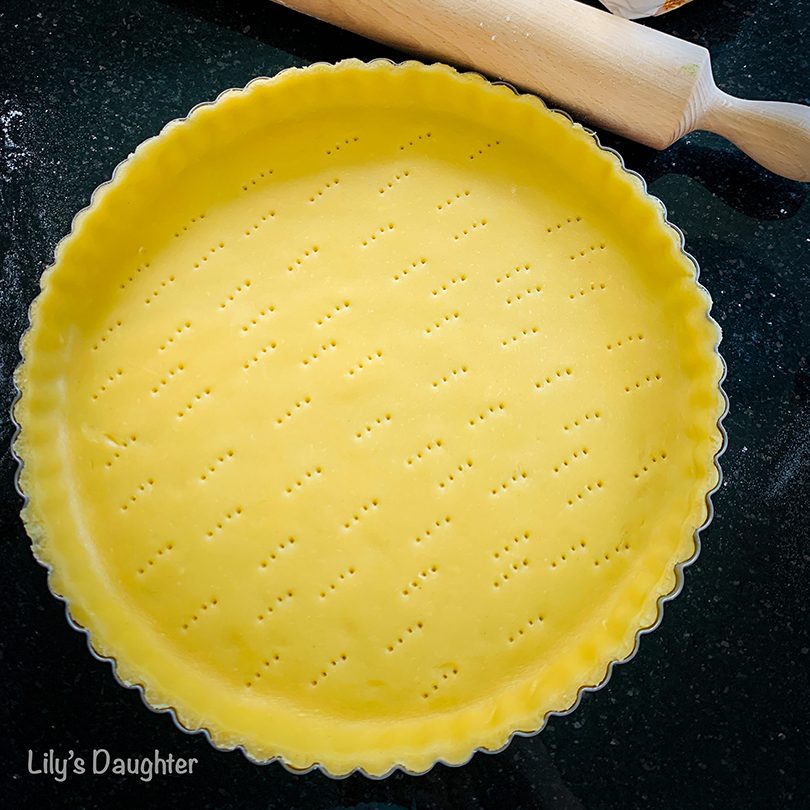 If you are into French desserts like me, you definitely need to hold on to this one. I am using this classic recipe for most of my sweet tarts. It is easy and foolproof to make.
For the particular measurements, I am using a tart pan size 28. If you have a larger or smaller tart pan, adjust the ingredients accordingly. 
Ingredients:
250 gr all-purpose flour

90 gr sugar

15 gr almond flour

150 gr cold butter cubbed

1 egg

1 tsp vanilla extract

1-2 cold water
Instructions:
Mix the flour, sugar, almond flour, and butter using the paddle attachment in a mixing bowl. Add the egg and vanilla extract and water if needed. 
Mix on low speed until a firm dough forms. Wrap the dough in plastic wrap and refrigerate for at least 30 minutes. As soon as the dough is chilled, roll out the dough on a floured surface. 
Transfer the rolled dough to a tart pan and bake in a preheated convection oven at 160 C for 20 minutes.