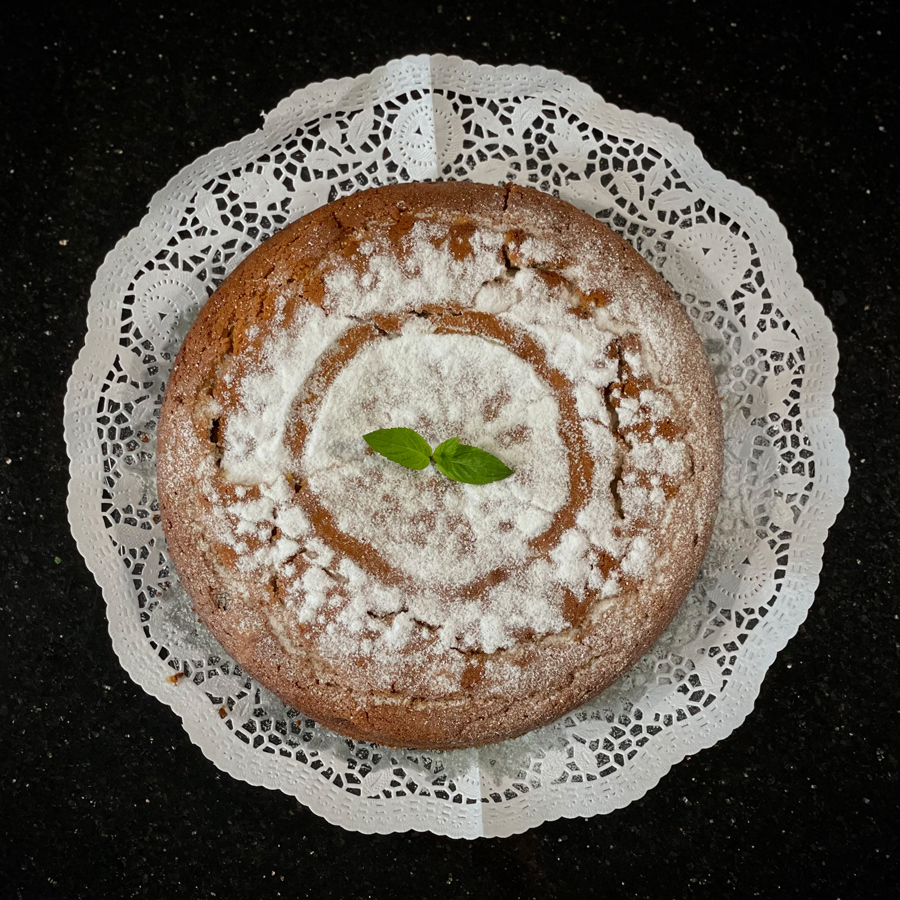 Having lived in Greece for so many years, I have willingly adopted some Greek customs and traditions.
The apartment I was renting belonged to an older lady who lived in the same building as well. She loved to share stories of her life with me while we had our weekly cup of coffee. Amongst the stories were the story of the St. Fanourios – the Marthy and Miracle worker.
The story says that a cake is made on the day, and slices are shared among relatives and close friends for wishes fulfillment, good health, a job for the unemployed, and finding a groom for unmarried girls.
Regardless of whether you choose to believe the story, it still creates a positive feeling. In the Greek chuck, the day is celebrated on August 27, whereas the Macedonian Orthodox Church celebrates St. Fanourious on September 9.
And coincidence or not, it is the exact date that my husband proposed fourteen years ago.
Ingredients:
250 ml – vegetable oil (I have used grape oil)
360 ml – orange juice
300 gr sugar
550 gr self-raising flour
1 tsp baking soda
150 gr chopped walnuts
100 gr raisins
1 tsp cinnamon
½ tsp ground clove
Zest of orange
Pinch of salt
Preheat the oven at 170C with a fan. For the cake, use a round baking pan size Ф24. Then, using an electric mixer, mix the oil and sugar and continue by adding the orange juice. Next, add the raisins, walnuts, cinnamon, ground clove, and zest of orange and continue mixing for about a minute.
In the meantime, combine the self-rising flour with baking soda and salt and add it to the wet ingredients.
Pour into the pan already prepared with parchment paper and bake for about 55/60 minutes or until a toothpick inserted comes out clean.
Bon Appetit