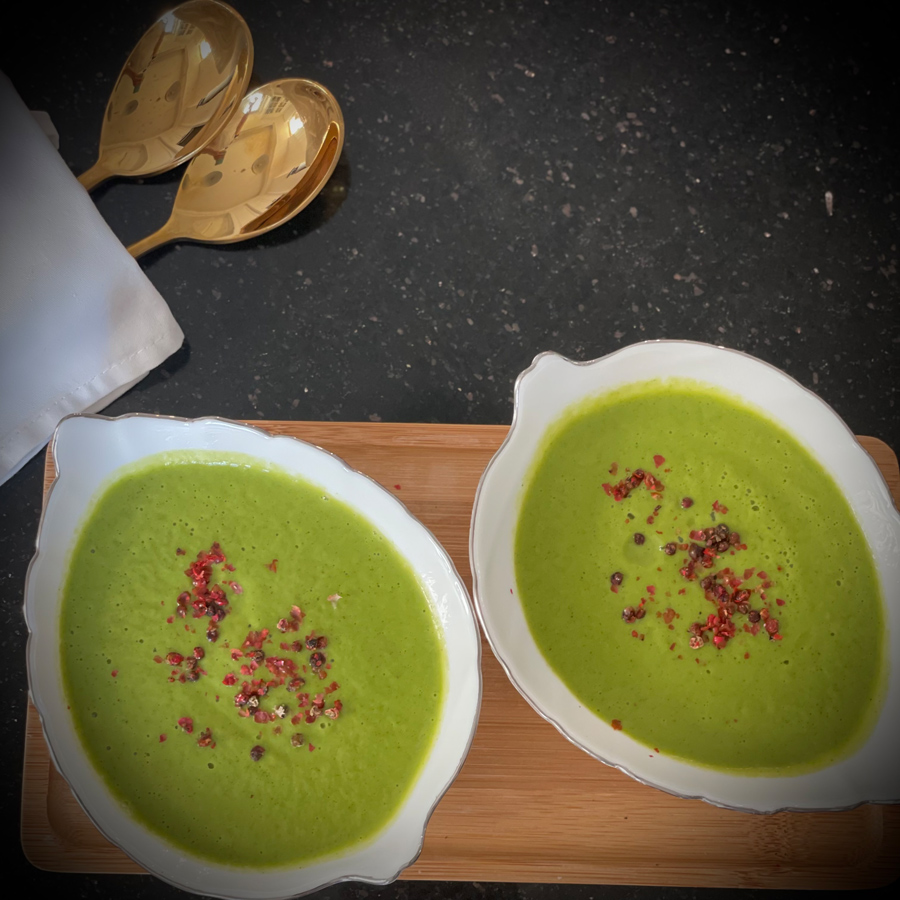 The most delicious zucchini soup is best made when the zucchini is in season from May to November. It is incredibly delicious and tasteful for the whole family.  You can serve it as an appetizer or a main course with a slice of bread and a salad on the side.
At first, my kids were not thrilled by the color of the soup, but the moment they tasted it, they loved it. 
In case you prefer a lighter shade of the soup, peel the zucchini before steaming.
Ingredients:
4 zucchini roughly chopped

1 yellow onion chopped

3-4 cloves garlic 

Mint leaves

Olive oil or a slice of butter

Salt & pepper to taste
Steam the zucchinis, onion, and garlic cloves for 10-15 minutes until softened using a steamer pot. Place them in a blender, add several mint leaves, and optionally a slice of butter or olive oil. I love butter, so as you can imagine, in my soup I have added butter. 
Season according to your taste, and mix until creamy. Serve immediately and decorate with crushed rose pepper.
Enjoy!