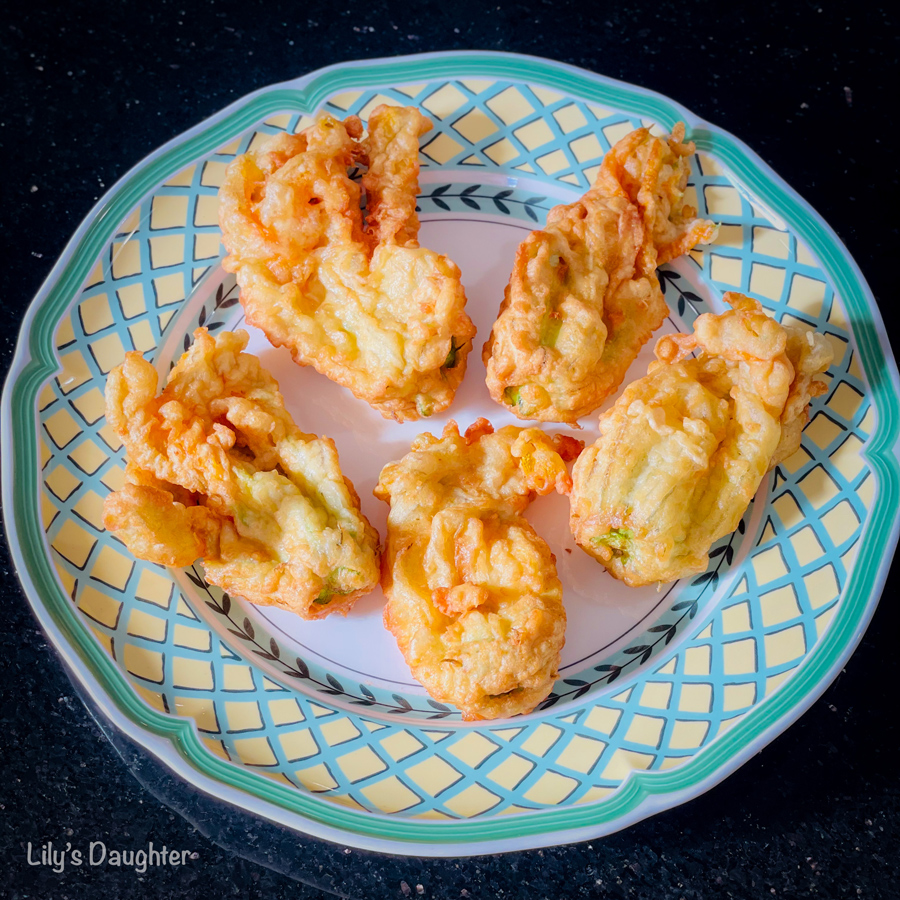 Ingredients:
10 large zucchini blossoms

150 gr mozzarella cheese

60 gr all-purpose flour 

60 ml milk

3 medium eggs

½ tsp salt

vegetable oil for frying
Instructions:
Remove the stems from the zucchini blossoms and place a small piece of mozzarella cheese inside. Whisk the eggs and the milk, and combine with the flour and salt until you form a homogeneous mixture. 
Prepare a  large saucepan with hot oil. To check if the oil is ready for frying, drip a small amount of the batter into the oil; if the drop sizzles and turns golden brown, the oil is ready. 
Dip the blossoms into the batter and place them in the hot oil. Fry them on each side until golden brown. 
Place them on a paper towel to absorb the excess oil, transfer them to a serving plate and serve immediately. 
Bon Appétit