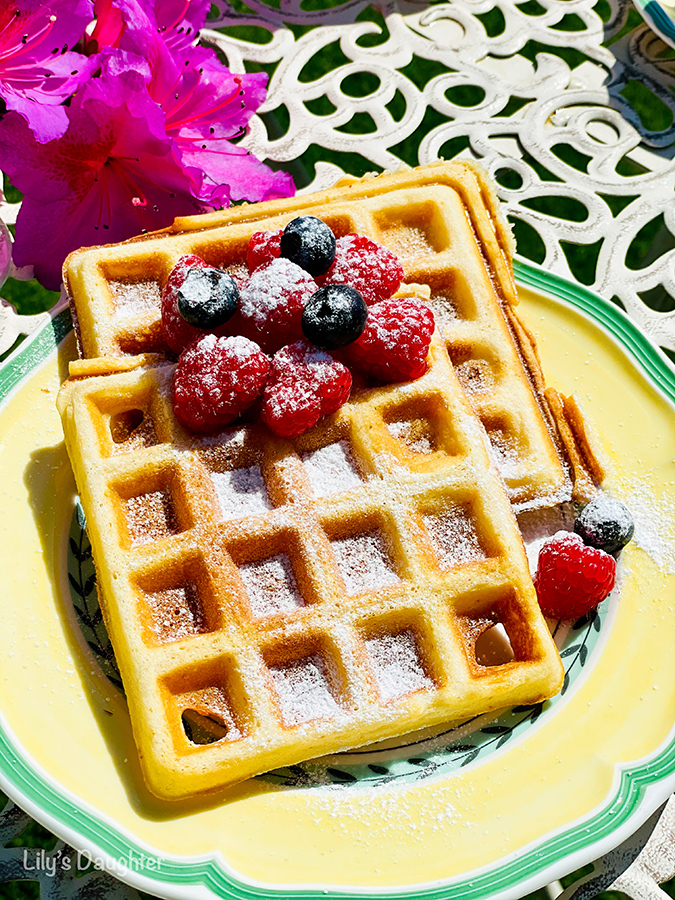 I recently bought a waffle maker and started experimenting with the waffle recipes; after several failed attempts, I believe I have found the perfect combination.
My waffles are crunchy on the outside and fluffy on the inside.
Ingredients:
2 eggs 

40 grams granulated sugar

1 tsp vanilla extract

420 ml milk

120 vegetable oil 

280 gr all-purpose flour

12 gr baking powder

½ tsp salt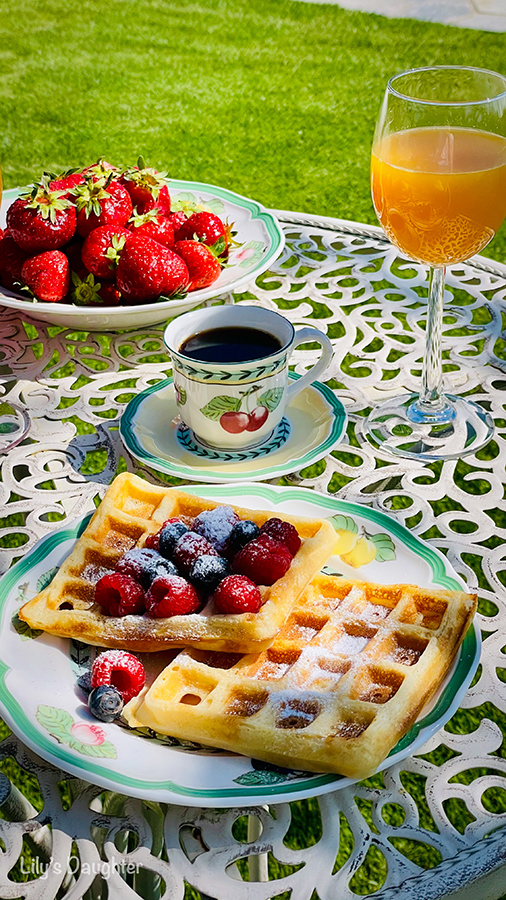 Mix the eggs with the sugar in a medium mixing bowl or the stand mixer bowl until they are creamy. Add the vanilla extract, mil, and vegetable oil and mix for another minute until well incorporated.
In a separate bowl, mix the dry ingredients and add them to the wet ingredients. You can add lemon or orange zest to your waffles batter. Be careful not to overmix the batter.