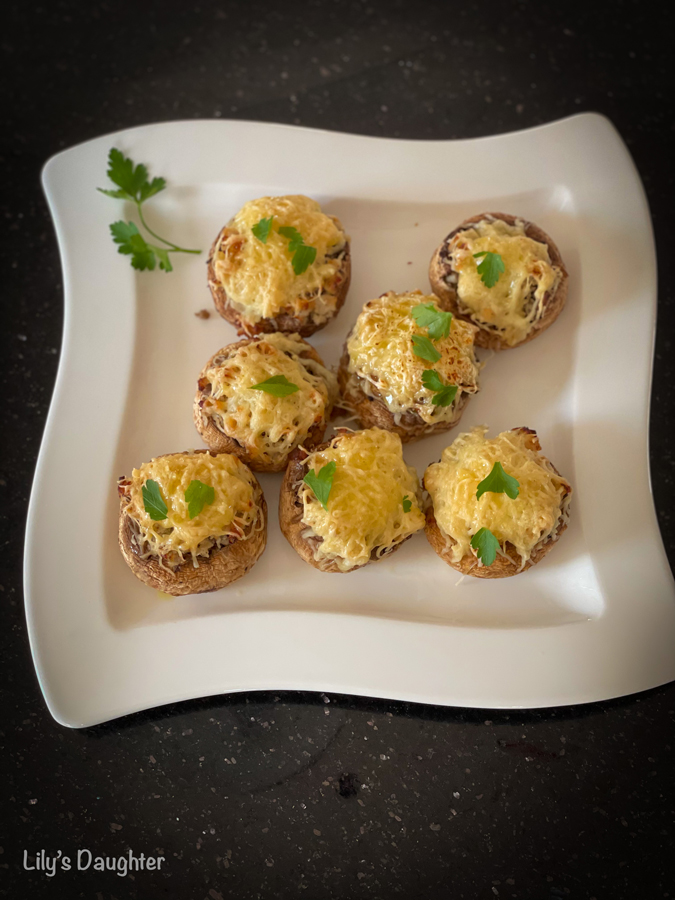 Mushrooms are an appetizer that I often serve on the dinner table. They are both healthy and delicious, and on top of that, easy to prepare.  Even the kids love this dish. 
20 large mushrooms

500 gr minced turkey meat

½ white onion diced

4 cloves garlic minced

Spices salt, pepper, cumin

½ bunch of thyme

200 gr grated Emmental cheese
Sauté the onion on medium heat and add the minced garlic. Continue by adding the minced turkey meat and sauté by stirring occasionally. Season with salt and pepper and add some cumin and some fresh thyme. 
While the stuffing is cooking, remove the mushrooms' stems and clean the inside part with a small spoon.
Stuff the mushrooms and place them on a baking sheet covered with parchment paper.
Sprinkle with grated Emmental cheese and bake at 180C for 20minutes.
The stuffed mushrooms are excellent as an entrée or side dish to your main meal.