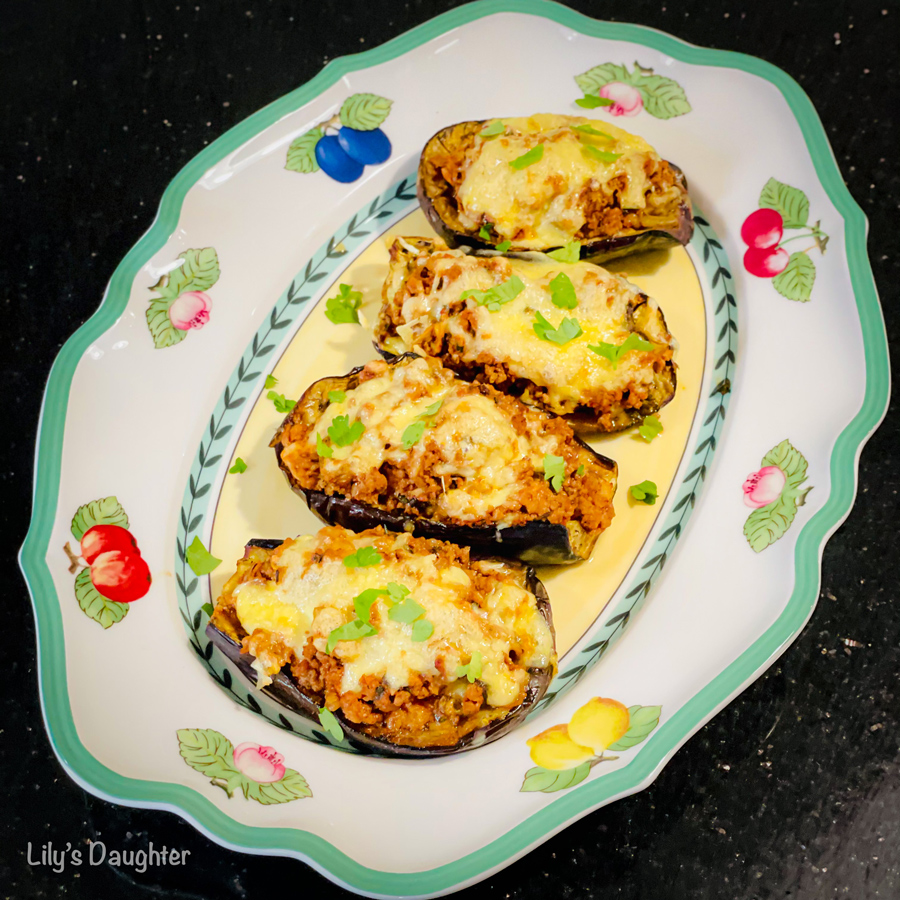 Stuffed eggplants are an excellent appetizer for the upcoming hot summer days. They are very fast and easy to prepare. Even my younger kids love this dish, and they tend to be very picky with their food.
Ingredients:
2 large eggplants

250 ground beef

1 onion diced

2-3 cloves garlic thinly sliced

1 tomato diced

50 ml red wine 

¼ tsp ground clove

¼ tsp ground cumin 

olive oil for frying

100 gr grated cheese
Cut your eggplants in half, season with salt, pepper, olive oil, and thyme. Scone them in several places. Place the skin on top and place them in a preheated oven at 200 for 30 minutes. 
In the meantime, prepare the stuffing. 
On high heat, in a medium pan, saute the onion and garlic until translucent, add clove and cumin.  Add the ground beef and season with salt and pepper. Let the meat caramelize and deglaze with the red wine. Now you can add the tomato and cook for another 30 minutes until all the liquid evaporates. 
Take the eggplants from the oven, and place them in a baking pan. Using a small spoon remove some of the flesh from the eggplant and add to the meat. Mix well the eggplant flesh and the meat.
 Stuff the eggplant with the meat mixture,  cover with grated cheese on top. Place in the preheated oven with the broiler on at 200 C for another 10 minutes.
Serve warm with a glass of wine.
Bon Appétit