Salt baked sea bass – Branzino al Sale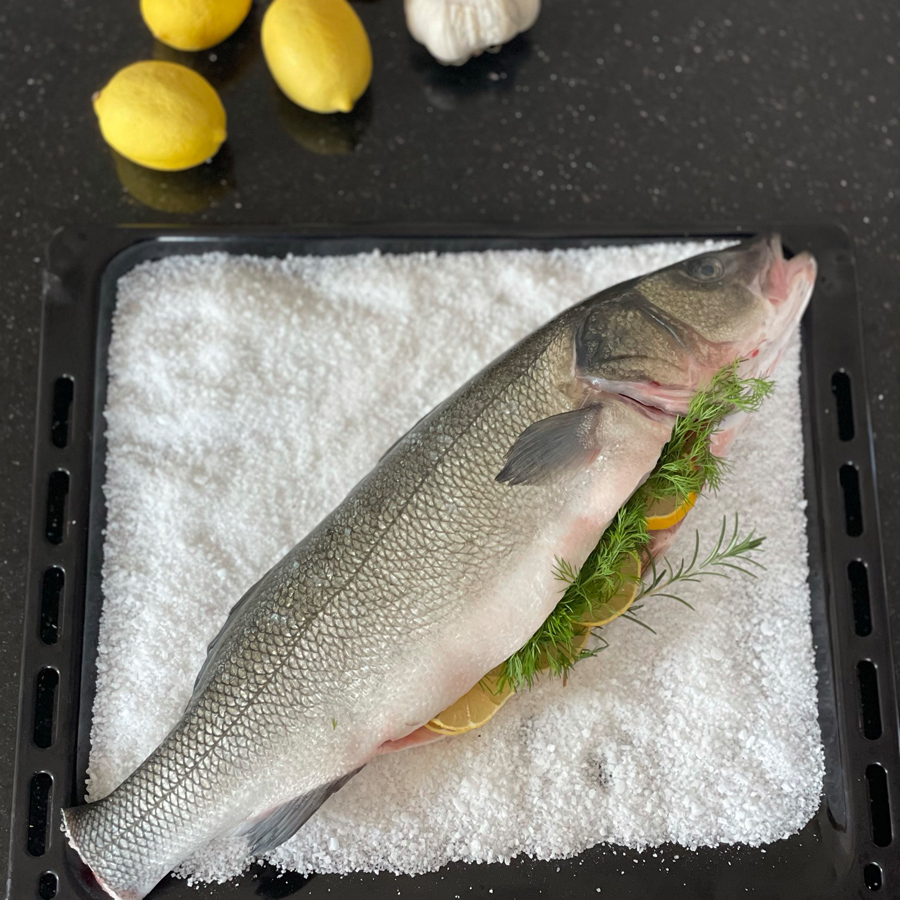 Whenever I miss summer (which most of the time I usually do), I tend to cook meals that can take me back to my favorite places.
One of my favorite summer meals which reminds me of the beautiful Amalfi coast, is salt baked sea bass.
If you decide to serve this dish at your dinner party, break the salt crust in front of your guests.
Ingredients:
2 kg fresh sea bass

1 fennel thinly sliced

Several slices of lemon

1 bunch of dill

2-3 sprigs of rosemary

3 kgs coarse sea salt

2 egg whites
Instructions:
Start by preheating your oven to 240 degrees. Season the fish with salt and pepper 
And stuff it with fennel slices, lemon slices, bay leaf, dill, and rosemary. 
In the meantime, prepare the salt by adding the egg whites and mixing it with your hands. 
Prepare a large baking dish and cover it with ⅓ of the salt. Next, place the fish on top and cover it entirely with the prepared salt, making sure you press slightly, so the salt stays in place. 
Bake at 240 degrees for 30 minutes, and after baking, let it rest for another 10 minutes before serving. 
Bon Appetit