Salmon tartar with avocado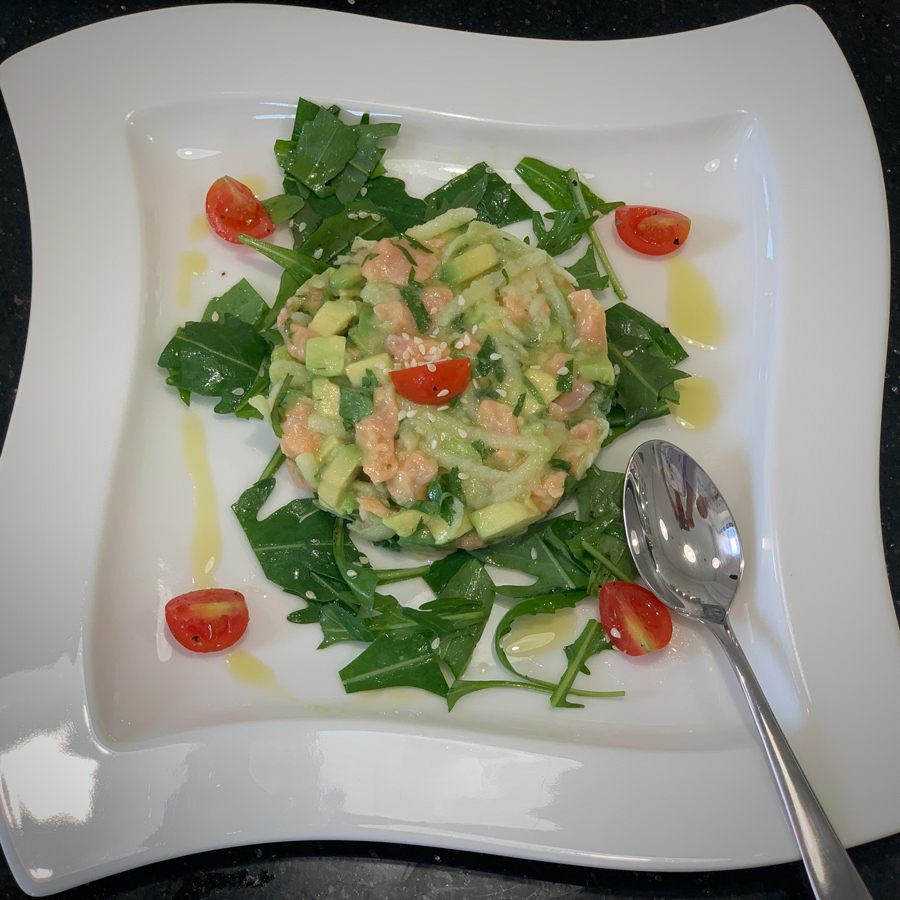 This is one of the first recipes I have learned from my mentor, Chef Mark. It is an excellent, fancy, yet very simple appetizer. Make sure that you always use fresh salmon.  
Ingredients:
500 gr salmon filet

2 avocados 

1 lime zest and juice

1 green apple 

 ½ bunch coriander

½ bunch parsley 

arugula

cherry tomatoes for decorating

olive oil
Start by cutting the salmon file and the avocado into tiny cubes. Continue by grinding the green apple and add it to the plate with salmon and avocado. 
Zest one lime and squeeze the lime juice.
Chop the coriander and parsley and add them to the mixture. Stir well and place the mixture into the fridge for at least 30 minutes.  
Serve on arugula salad combined with cherry tomatoes and several drops of olive oil.
Season with salt and pepper according to taste. 
Bon Appétit