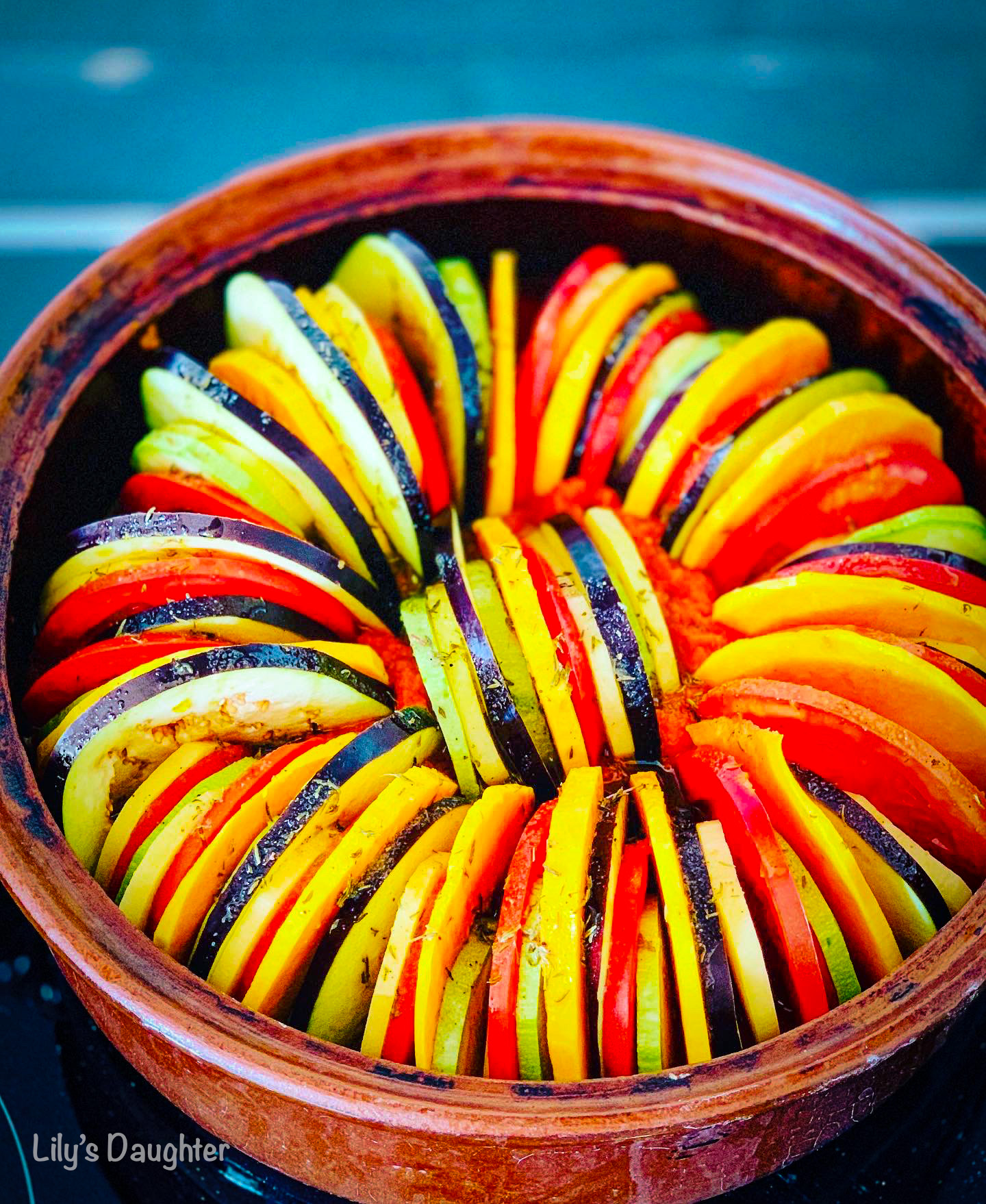 Do you want to know the secret to making the perfect French dish – ratatouille? I had to think of something very creative to persuade my kids to eat vegetables. Ratatouille was a perfect way. This is a traditional dish that is served on its own, or it is also ideal as a side dish with your roast meat. Follow my steps into creating this masterpiece:
4 ripe tomatoes – blended
Olive oil for frying
1 onion diced
1 carrot diced
2 stalks of celery
2 Bay leafs
3 cloves garlic crushed
Herbs de Provence
2 large eggplants
2 large zucchini
1 squash
4 potatoes
3 tomatoes
½ bunch basil
½ bunch thyme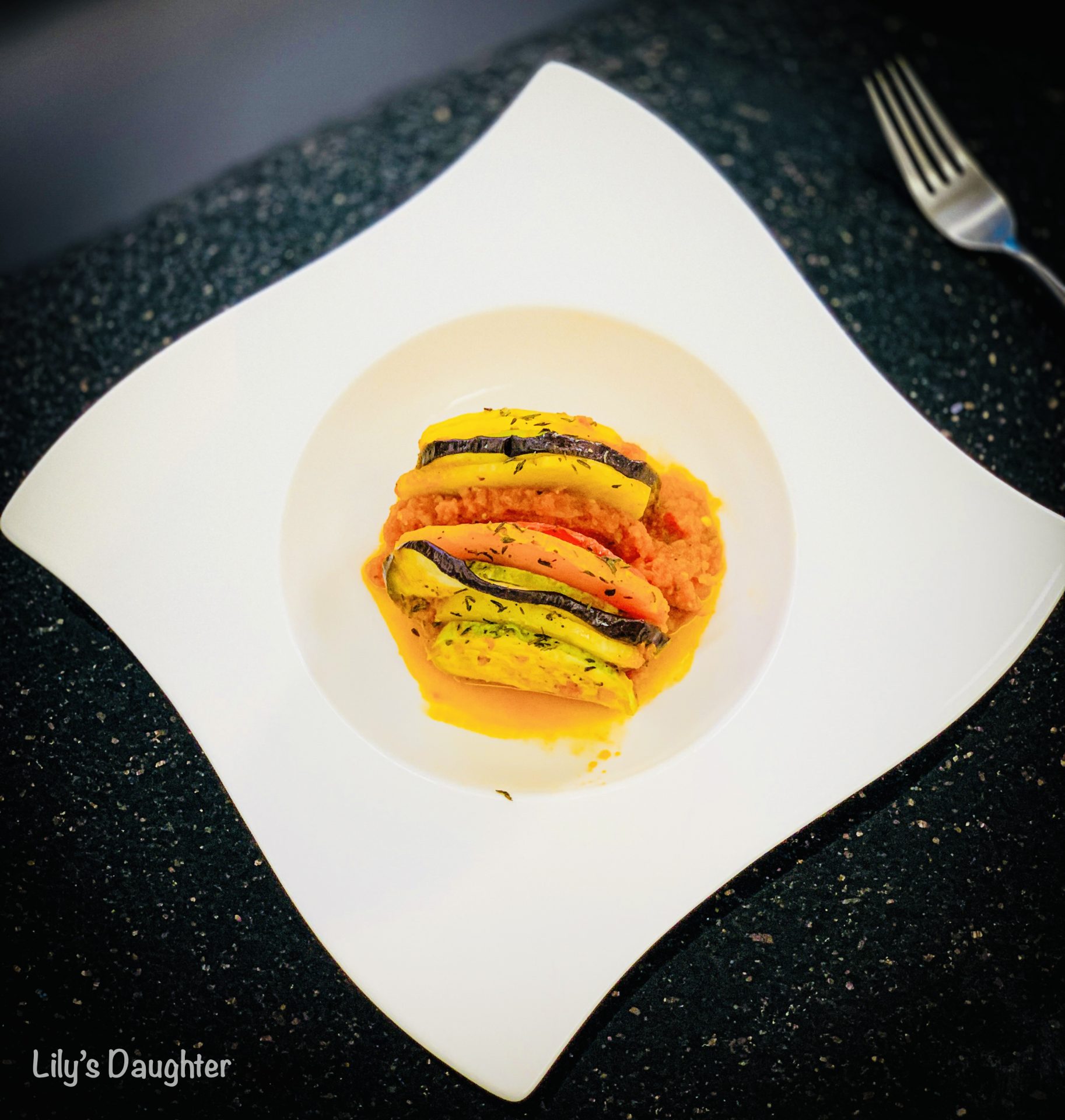 Sauté the onions and carrots and continue by adding the celery stalk, and at the end, add the blended tomatoes and crushed garlic. Spice with Herbs de Provence and simmer for 1 hour.
When done, add chopped basil and thyme, discard the bay leaf and blend the mixture. Place it on the bottom of an ovenproof dish.
In the meantime, thinly slice using a mandoline the eggplant, zucchini, squash, potatoes, tomatoes and place them in repetitive order.
Pour some olive oil, mixed with thyme on top of the ratatouille, season with salt and pepper, and cover.
Bake at 180C for 1 hour covered and another 30 min uncovered.