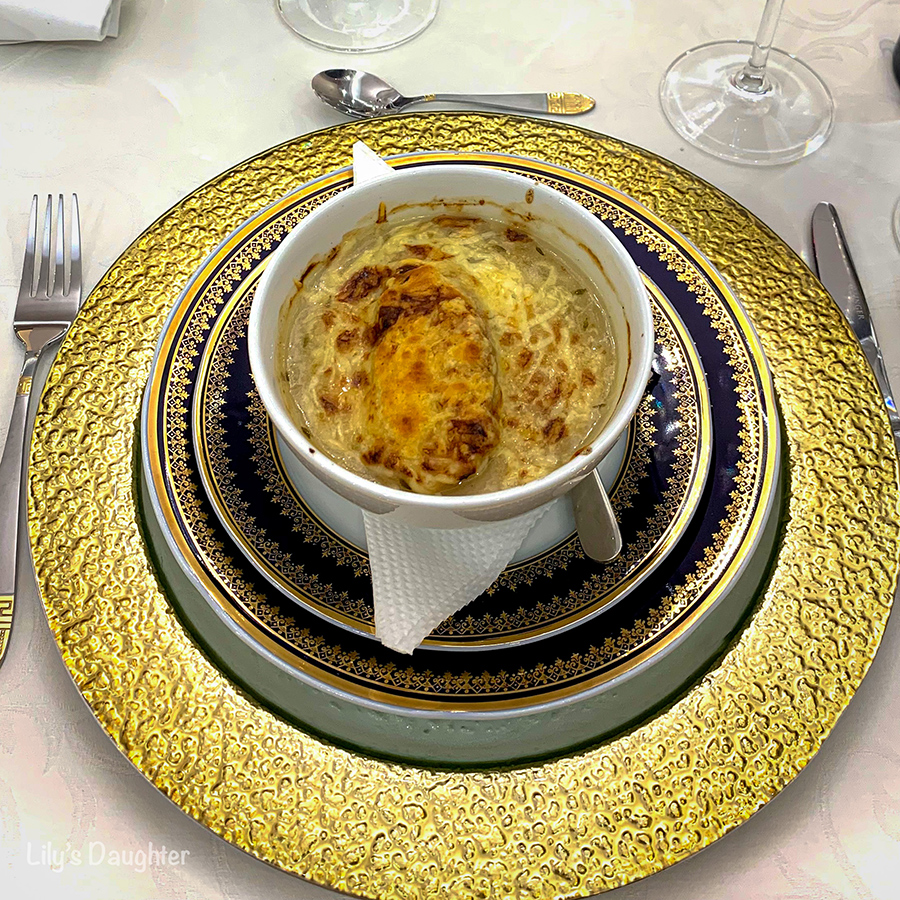 Ingredients
for 4/5 people

:
5 large white onions

1 French baguette

50 gr butter

40 gr flour

100 dry white wine

200 gr grated Gruyere cheese or Emmental

Fresh thyme

Bay leaf

1 l Water

2 cubes chicken bouillon
Instructions:
Start by cutting the onion into half-moon slices. Melt the butter into a pot on medium heat and add ½ onion to sauté and caramelize slightly. Add the rest of the onions to the pot to caramelize while occasionally stirring to avoid burning. Wait until all the onions get the perfect caramel color and add the flour while stirring. Deglaze with a glass of white wine, waiting for the alcohol to evaporate. Continue adding the spices (bay leaf and fresh thyme) and season it with salt and pepper. Add the water to the pot, the 2 chicken cubes, cover it, and let it simmer for about 30 minutes.
In the meantime, slice the baguette and bake it in the oven for 5 min on each side while they become crunchy. Now, take the 4 cups that you are going to serve the soup into. Add 2 ladles of the soup, a small about of cheese, slice of baguette, and finish up with a generous amount of cheese. Place the cups in the oven,  preheated to 250C for about 10min.
 For the last 2-3 min, turn the broiler.
Bon Appétit