Lavender and white chocolate chip cookies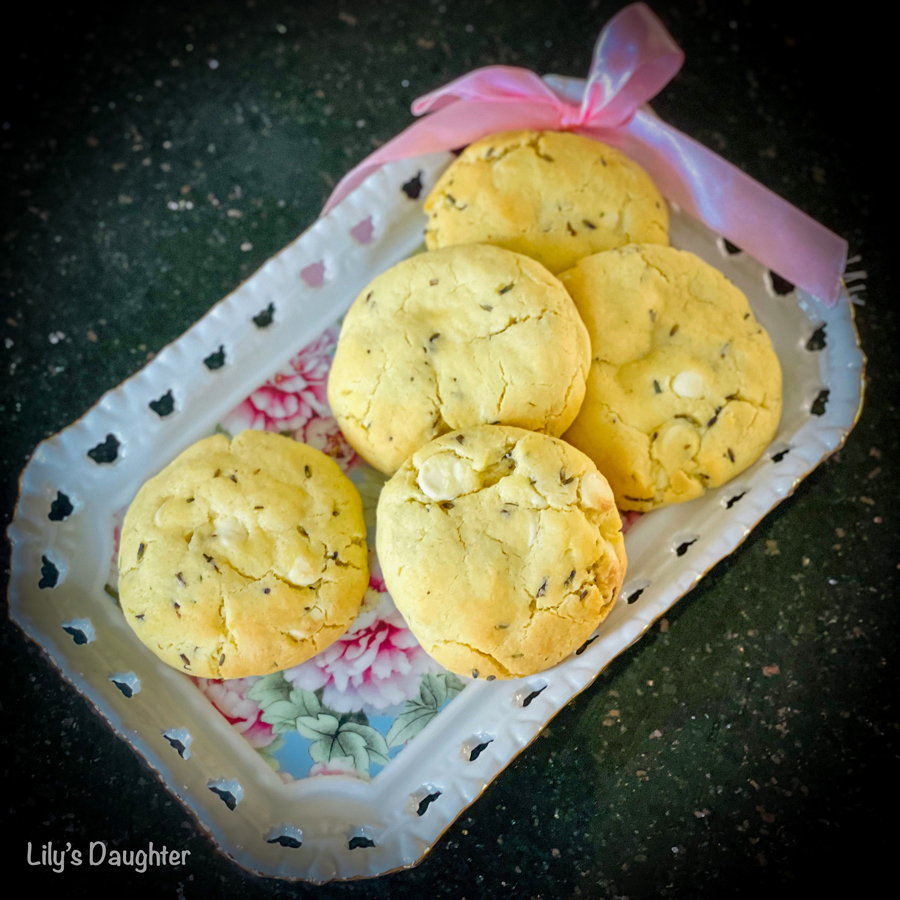 My love for lavender is epic. I am totally in love with the smell and the taste of it, and thanks to my wonderful sister, I have the best grade edible lavender.
But you know what's even better than plain lavender, white chocolate & lavender cookies.
They go wonderfully with your morning coffee or your afternoon tea.
Ingredients:
120 gr room temperature butter

180 gr granulated sugar

1 egg

1 egg yolk

300 gr all-purpose flour

½ tsp baking powder

½ tsp baking soda

200 gr white chocolate chips

1 tsp lavender 
Instructions:
Mix the butter and sugar until they form a creamy substance. Add the eggs and continue mixing.
In the meantime, combine the dry ingredients and slowly sift them into the creamy mixture. Be careful not to over mix.
Add the chocolate chips and lavender and form small cookies with your hands. 
Place them on a baking sheet covered with parchment paper and bake in a preheated oven at 190 for 8-10 minutes.