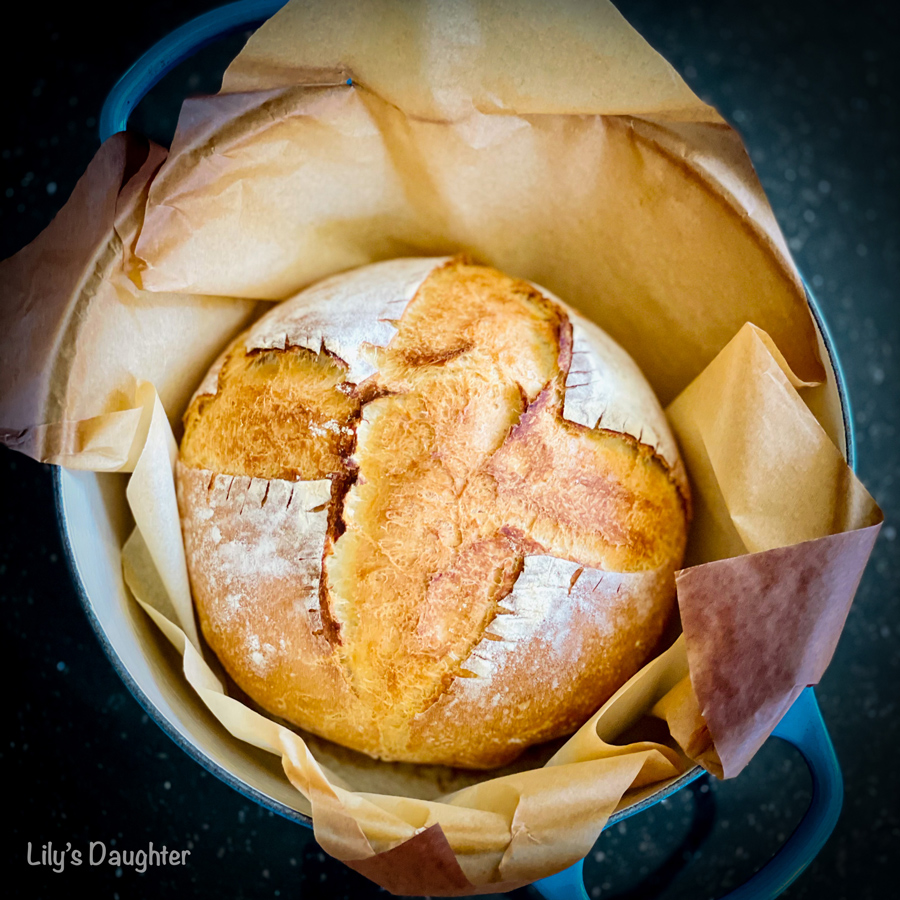 What is the smell which can bring you back to your happy childhood moments? For me, it is the smell of freshly baked bread right out of the oven. Whenever I visited my grandmother, she would make sure that she freshly baked bread right before I came because she knew I liked it so much. My favorite way to enjoy it was with butter and honey, which I can take outside with me and enjoy while I play with my friends.
Luckily, my mother kept my grandmother's old cookbook recipes. So I adapted the recipe to achieve the exact consistency of flour and water with a golden crust on the outside and a soft inside.
Ingredients:
500 gr all-purpose flour

340 ml lukewarm water

10 gr salt

10 gr dry yeast
Mix all the dry ingredients together into a clean bowl and add the water. You can use a wooden spoon if you prefer, mixing well until all the ingredients are combined. Cover with cling film and set it in the oven at 30C for 45 min. By that time, the dough should be twice its size.
On a clean, floured surface, take out the dough and fold it several times. You should repeat the folding step three times using as much flour as needed. Next, form a ball and let it rest on a baking paper. In the meantime, set the oven to 250C and put the cast iron pot with the lid on in the oven.
The dough should rest for 15 min. Then, carefully take the cast iron pot, remove the lid and place the dough inside, and cover the pot. Bake for 30 min at 250C, remove the lid and bake for another 20 min uncovered at 180C.