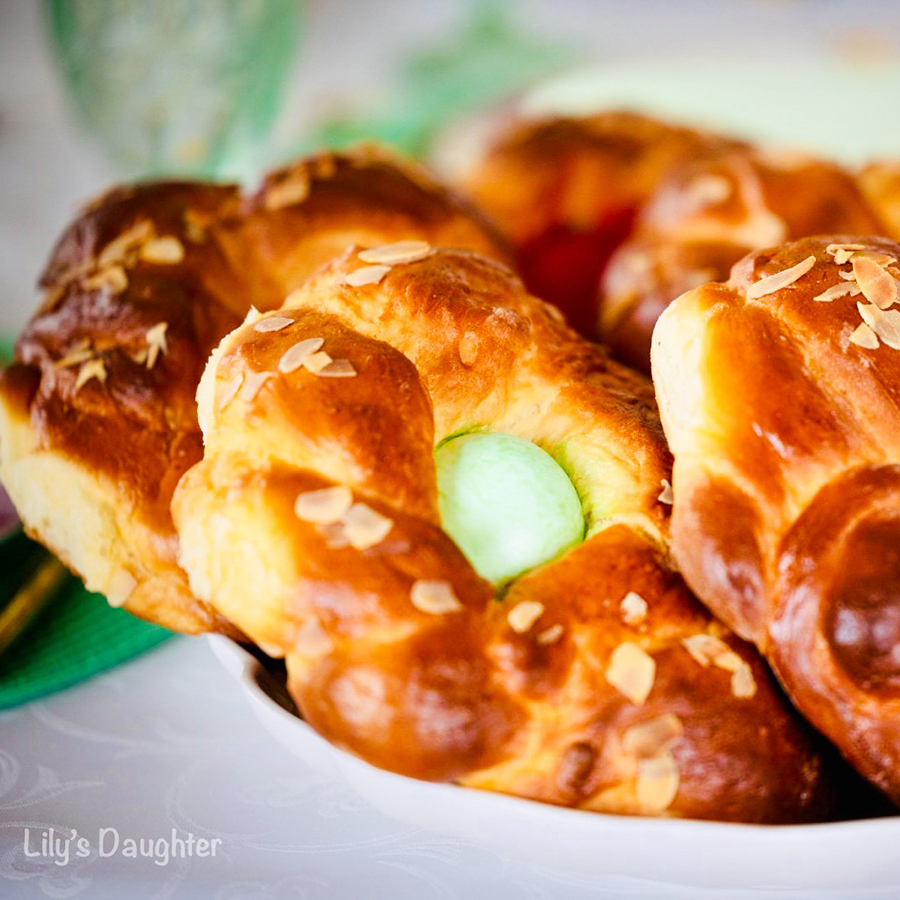 This traditional pastry goes under different names: kozinjak, milibrod, or the Greek version of tsoureki. But it is associated with the celebration of Easter. 
The dough is soft, fluffy, smells terrific, and bursting with orange zest and mahleb flavors.
Ingredients:
1 kg all-purpose flour

1 fresh yeast 40 gr

300 ml warm milk

300 ml water

200 gr granulated sugar

2 eggs

100 gr cubbed softened butter

Zest of an orange

1 tsp vanilla extract

5 gr mahleb

Almond slivers 

Egg wash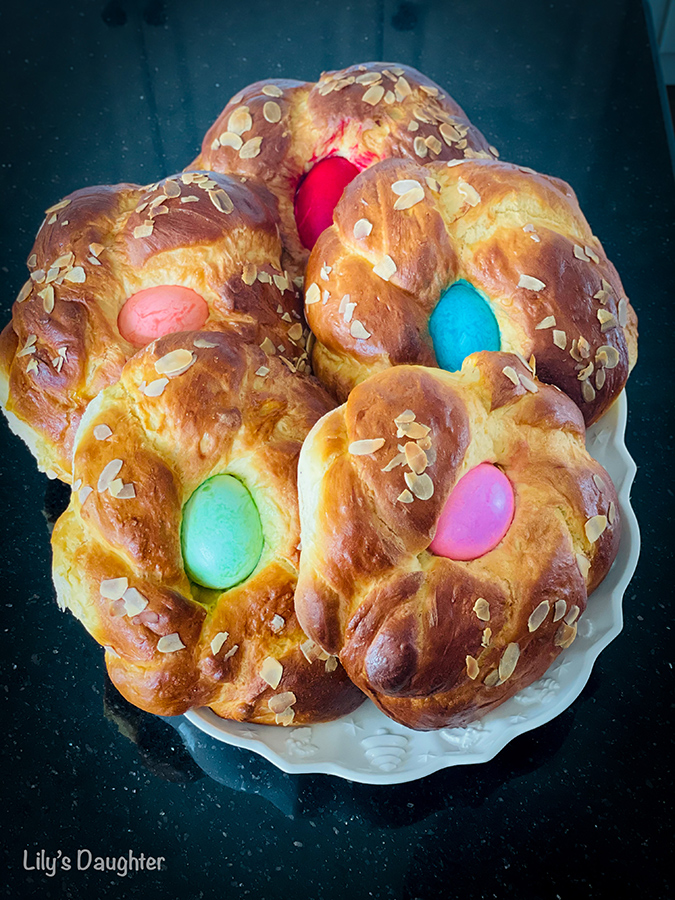 Instructions:
Place the fresh yeast into the warm milk and stir to combine. Let it rise for approximately 10 minutes. In a medium mixing bowl, mix the flour with the sugar, add the eggs, water, and yeast. Finally, add the butter and the aromatic ingredients and start kneading the dough. Knead well for at least 10 minutes until the dough is firm. Let it rest for at least 1.5 hours until doubled in size.
On a floured surface, knead the dough and divide it into 5 equal pieces. Divide each of the 5pieces into two parts and form ropes which you will twist into a ring. Place the colored egg in the middle and let it proof for another 30 minutes. 
Brush with egg wash, sprinkle with almond slivers and bake in a preheated oven at 180 for 25 minutes. 
Bon Appétit