Cornbread bell-shaped muffins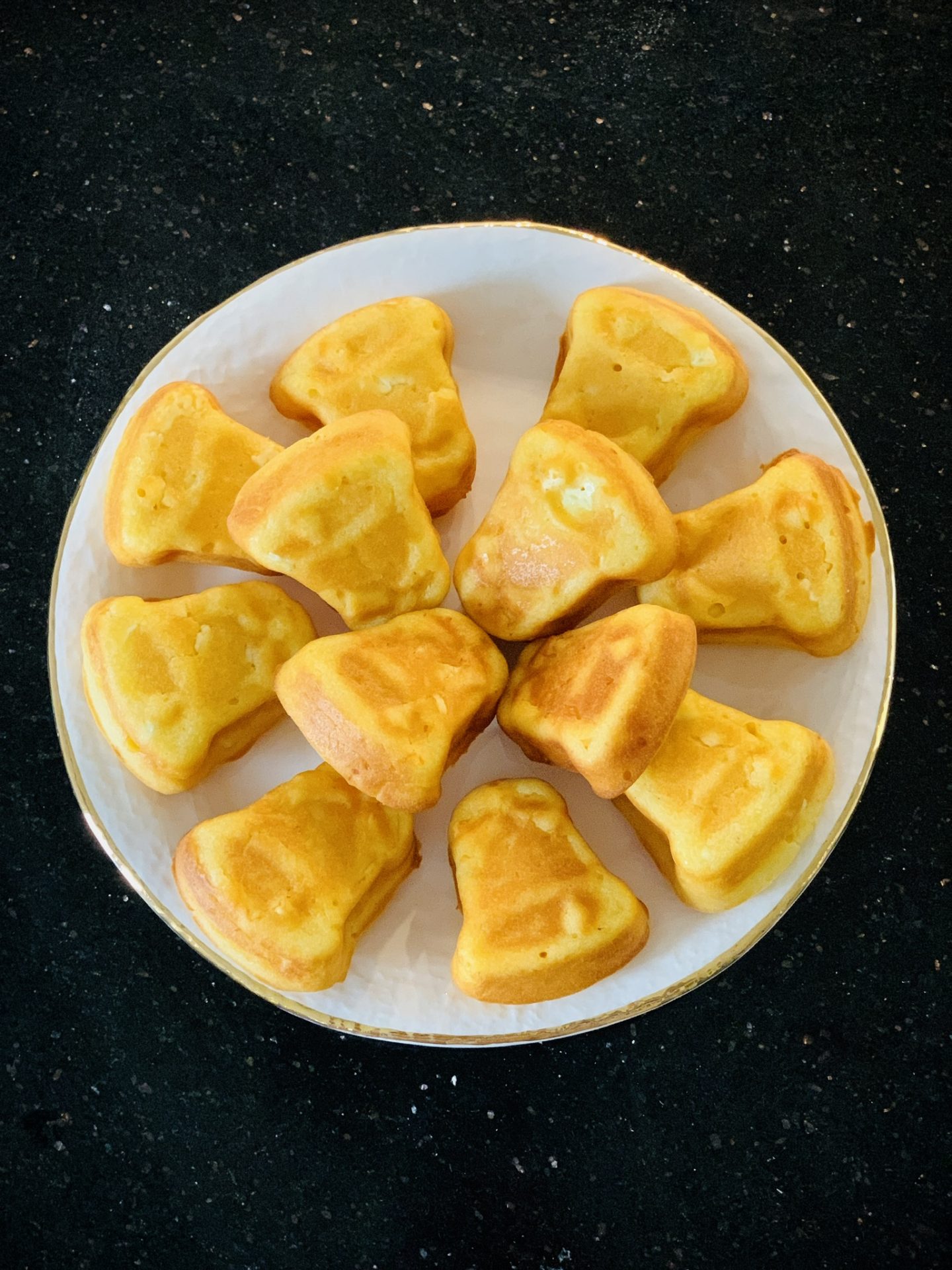 If you want something fast and delicious for your breakfast, I have just the perfect suggestion for you.
My kids absolutely love them, and I prepare them quite often. Now during the holiday season, I even bough bell-shaped molds to enhance the holiday spirit.
3 eggs
300 ml yogurt
1 tsp salt
3 tbsp. sour cream
220 ml vegetable oil
1 pack of baking powder
200 gr feta cheese crumbled
200 gr all-purpose flour
200 gr corn flour
Use a stand mixer and mix well the eggs and the yogurt. Keep on by adding the vegetable oil (you can even add a slice of lard). Continue mixing and add the sour cream. Slowly add the two types of flour, the baking powder and salt. Finish up by adding the crumbled feta cheese.
Pour the mixture with a spoon into your molds, sprinkle with sesame seeds and bake at 200C for 20-25 minutes or until golden.