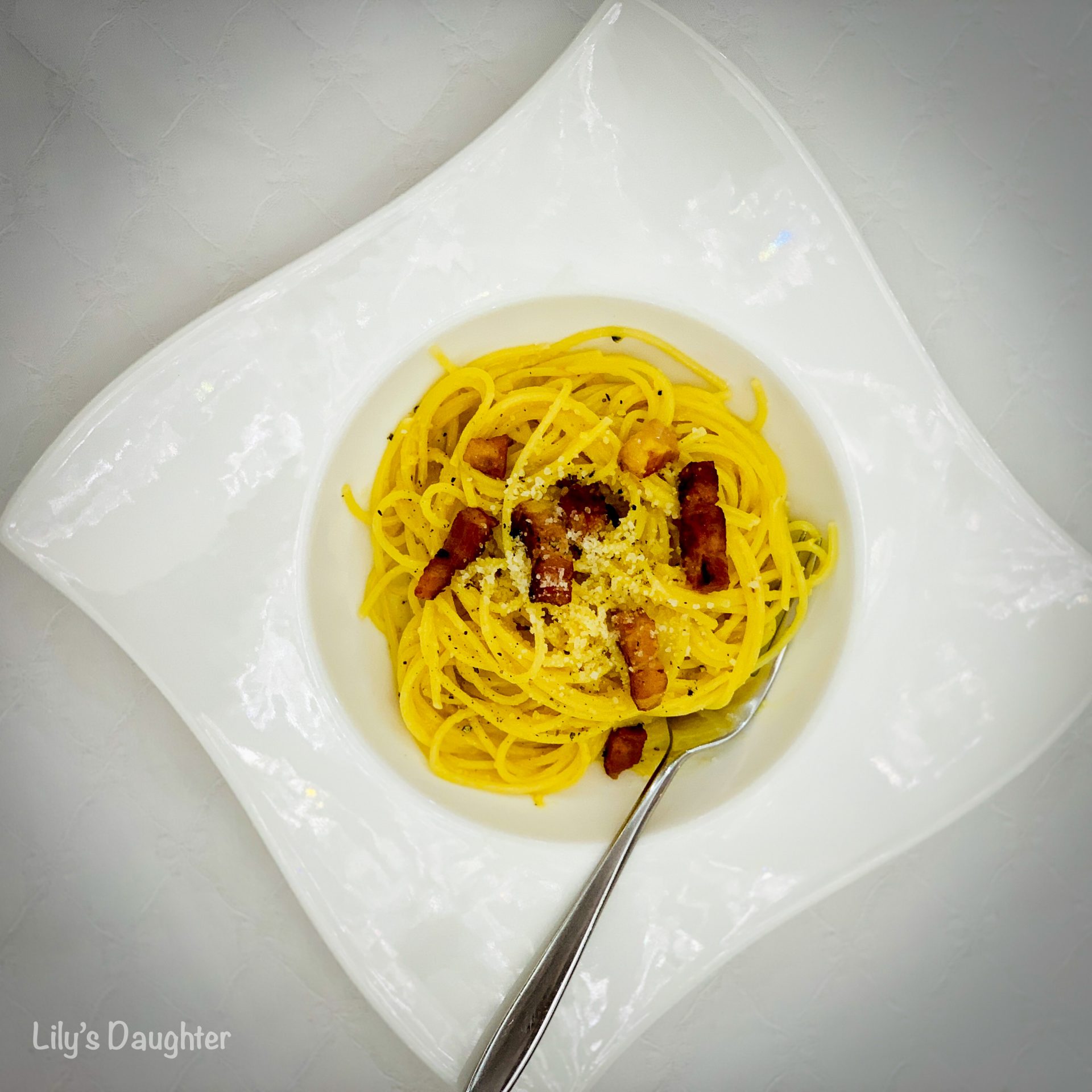 Typically, after getting back home, I would order the carbonara almost everywhere, but nothing could come close to the Roman one. I started to search for the perfect recipe, making my own trials as well. To be honest several times, I ended up with scrambled egg pasta, but I was not giving up.  Mastering the perfect recipe is not always easy. It takes several trials. But here is how I have accomplished mine:
For carbonara, I usually use spaghetti or another type of long pasta.
Ingredients for 4 people:
500 gr spaghetti

300 gr pancetta or bacon

3 whole eggs

2 egg yolks

100 gr grated pecorino cheese
Instructions:
Heat a pan with two tablespoons of olive oil and add the pancetta or bacon cut into small pieces. While the bacon is frying, mix the eggs with the egg yolks and add the grated pecorino cheese to this mixture.
In the meantime, bring a large amount of water to a boil, putting some salt into it before it boils. Add the spaghetti and cook al dente. Reserve some of the pasta water for later use. 
When the spaghetti is cooked, add them to the pan where you have fried the bacon and mix with tonsils. Remove from heat and add the egg and pecorino mixture, continuing to mix with tonsils.
You can add a ladle of pasta water to the spaghetti and serve immediately with grated pecorino and black pepper.
Bon Appétit