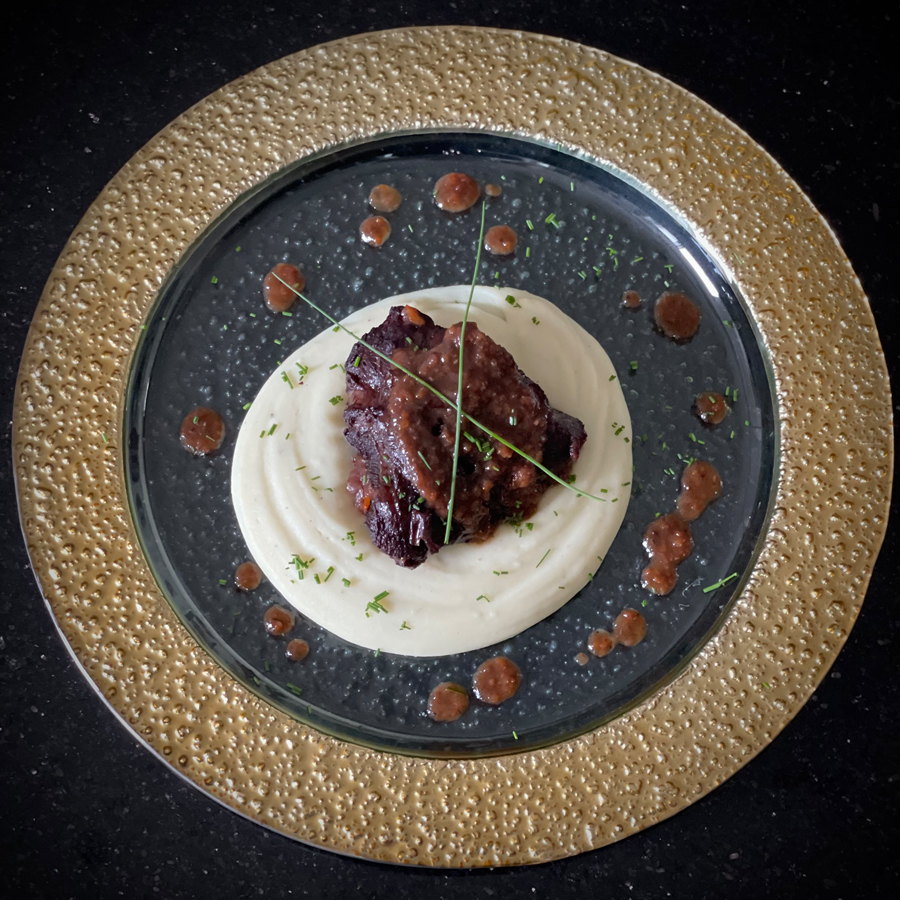 For your special Sunday dinner, you can prepare this non-usual, but I would call it a definitely a fancy recipe. 
It is a little time-consuming. However, it is well worth it. Your guest will be amazed by the way you have cooked these mouthwatering braised veal cheeks. 
Follow along for the recipe. 
Ingredients:
4 veal cheeks

1 yellow onion chopped

2 carrots diced

2 cloves garlic roughly chopped

2 sprigs thyme

1 sprig rosemary 

1 bay leaf

300 ml full-bodied red wine 

1 l beef stock

Olive oil 
Instructions:
Clean well the veal cheeks from the excess and season with salt and pepper. In the meantime, in a large saucepan, heat some olive oil and brown the veal cheeks. Set them aside for later use. 
Add the chopped carrots, onions, and garlic to the pan and saute until caramelized, after which you can deglaze them with full-bodied red wine – in my case, I used Vranec. 
Add the veal cheeks back to the pan and pour over the beef stock, covering the cheeks completely. 
 Continue by adding the herbs (thyme, rosemary, and bay leaf), cover, and let it cook on the stove on low heat for at least 3 hours, checking and stirring occasionally.
Remove the veal cheeks from the sauce and let the sauce reduce completely, after which you can puree it.
Serve over creamy mashed potatoes, and cover with gravy sauce.
Enjoy it with a glass of red wine. 
Bon Appetit