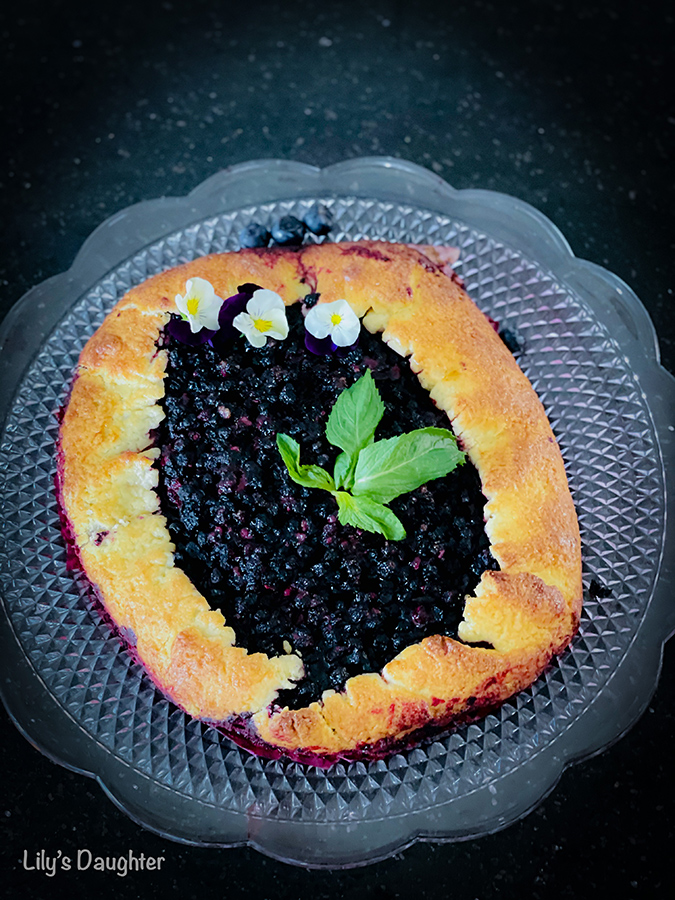 I love blueberries and can eat them year-round, but what I love the most is how they taste when baked in a pie.
My French rustic blueberry galette is the perfect suggestion for the upcoming hot summer days when those wonderful and delicious fruits are in season.
So follow along for the most scrumptious summer galette.
Ingredients:
250 gr all-purpose flour

125 gr cold butter cubbed

5 gr salt

40 gr sugar

1 egg yolk

1-2 tbsp cold water

500 gr fresh blueberries

Zest from one lemon

½ lemon juice

2 tbsp all-purpose flour

50 gr sugar 

1 egg (for egg wash)
Instructions:
Start by preparing the galette dough, which by the ingredients is similar to the pie dough. Mix the ingredients in a food processor, form a flat disc, and refrigerate for an hour.
Roll the dough on a floured surface into a 28cm diameter circle and transfer to a baking sheet covered with parchment paper. 
In the meantime, mix the blueberries with sugar, flour, lemon juice, and lemon zest. Place the fruit mixture into the center of the galette and slowly spread, making sure that you leave at least 3 cm from the edge of the galette. Close the borders of the galette inward and brush with egg wash. Remember, this is a rustic dessert, so it doesn't need to be perfect. Just delicious. 
Bake in the preheated oven at 200 for 30 minutes or until the galette is golden brown.
Let it cool on a wire rack before serving. As a serving suggestion, I would recommend a scoop of vanilla ice cream.
Bon Appétit