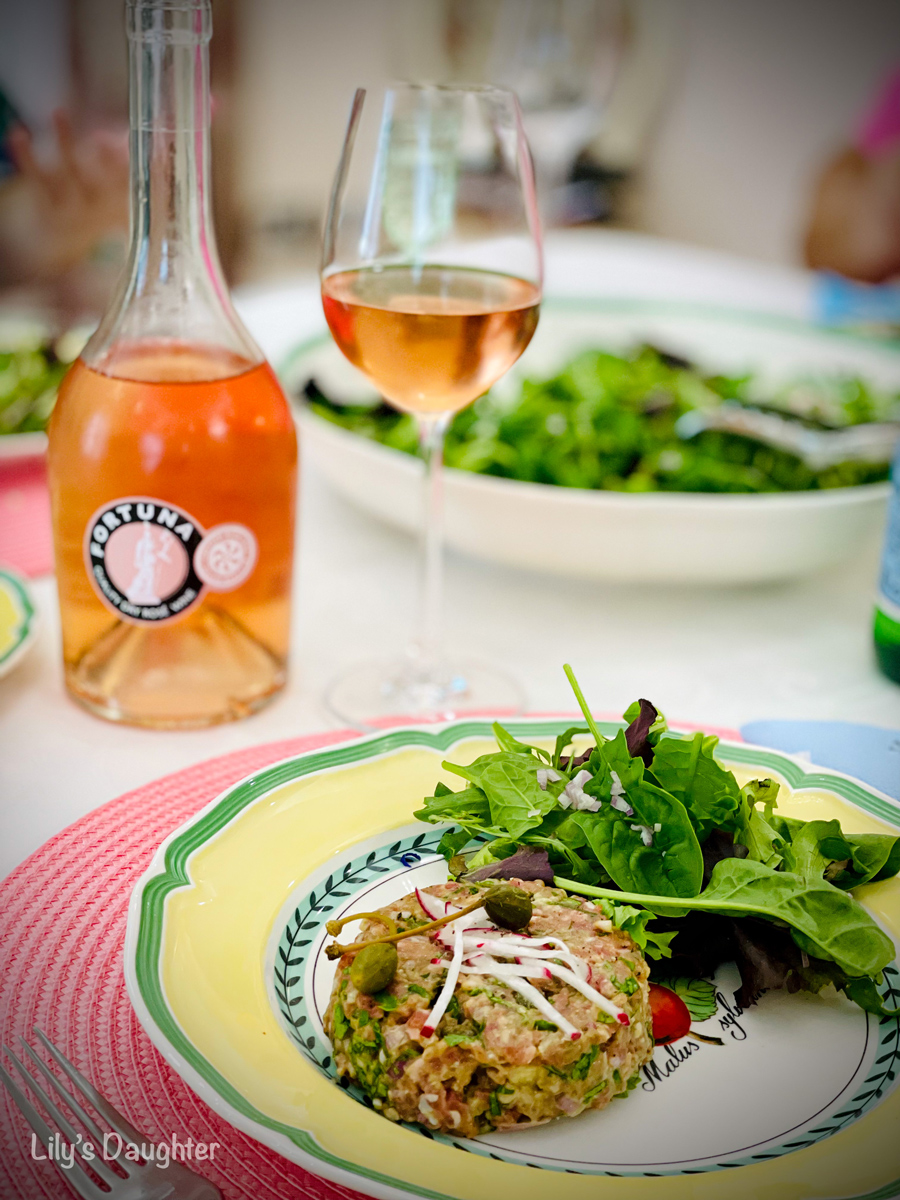 Since I entered into this cooking adventure, I had in mind that one of the dishes I should make in the future should be beef tartare. The dish is just wow! You would never know unless you try,  but it's worth trying. Make sure that you use fresh ingredients. 
Ingredients:
500 gr minced beef filet

3 shallots diced

½ bunch parsley

2 egg yolks – organic

2 tbsp olive oil

30 gr salted capers

2 tsp dijon mustard

2 tsp Worcestershire sauce

1 tsp Tabasco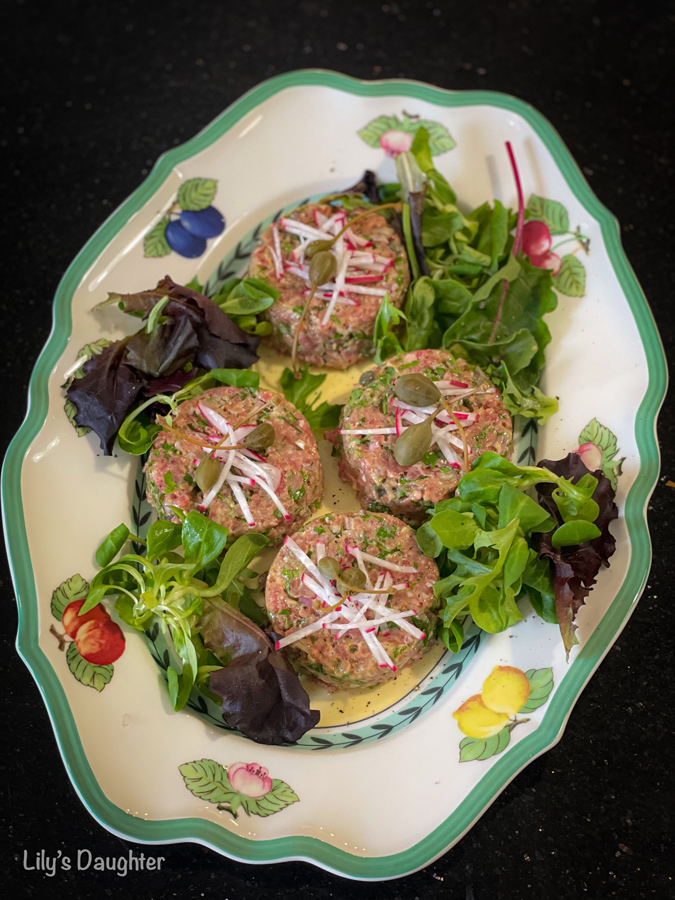 Using two forks, whisk the egg yolks with the dijon mustard and slowly start adding the olive oil and sprinkle salt. 
Add the minced meat and the rest of the ingredients in no particular order. Mix gently and place into a cookie cutter to get a perfect shape.
Serve and eat immediately with a side dish of french fries for a complete French experience.
Bon Appétit